Hey! Manchester have a busy few weeks coming up. They have 8 shows in the next fortnight and there really is something for everyone. Mix the alt-folk of Great Lake Swimmers with the sub-bass drone of Boris, sprinkle in the Mercury Prize nominated Jazz act Roller Trio and add a touch of haunting strings courtesy of My Brightest Diamond and you really do have a musical feast on your hands! You would be mad not to have a taste!
BC Camplight @ The Castle – Thursday 29th November
BC Camplight is the moniker of one of Philadelphia's most beloved songsmiths, and ex-boxer, Brian Christinzio. BC Camplight has been a critics' favourite since the release of his highly melodic, often lyrically deranged baroque-pop debut Hide, Run Away (One Little Indian) in 2005. The album's addictive works – which combined summery melodies not too far removed from Harry Nilsson, The Beach Boys and Burt Bacharach with twisted classical arrangements and dark, sometimes frightening subject matter – helped land Hide.
Run Away on many international publications' year-end 'Best of' lists. TIME magazine called BC Camplight 'a name to become synonymous with star quality '. Both Hide and his 2007 follow-up Blink of a Nihilist were five-star Albums of the Week in the Sunday Times. Support comes from Thugs On Wolves & Douga.
Great Lake Swimmers @ Night & Day Cafe – Friday 30th November
Toronto indie-folk darlings Great Lake Swimmers returned earlier this year with New Wild Everywhere, their fifth studio album and follow up to 2009's Juno- and Polaris-nominated album Lost Channels. New Wild Everywhere captures all of the excitement and intuitive musicianship of a group at the peak of their creative powers, with 12 new tracks that reveal a depth and maturity only previously hinted at by lead singer and songwriter Tony Dekker.
Produced by long-time Great Lake Swimmers collaborator Andy Magoffin, New Wild Everywhere marks the first time in the band's history that an album was recorded in a real studio (Toronto's Revolution Recording); past albums have been famously recorded in historic churches, castles and music venues. Support comes from Canada's Dusted.
Brown Brogues + The Bell Peppers @ Secret Location – Saturday 1st December
Here's a show that's very close to home…Brown Brogues and The Bell Peppers playing at a secret venue on Saturday night – only a few tickets left HERE.
MONO @ Soundcontrol – Sunday 2nd December
For My Parents is the new album by MONO, the Japanese quartet who – over the course of half a dozen albums in twice as many years – has followed their own muse, and in the process have become 'one of the most distinctive bands of the 21st Century'.
They are an instrumental rock band whose melodies have grown increasingly lyrical, with increasingly transcendent execution.
There is no doubting a MONO song when you hear it, and no denying their uncanny ability to feel perfectly at home in both pristine symphony halls and dirty rock clubs. In the way that only MONO can, For My Parents obliterates that divide, showcasing a sensitivity and maturity that simultaneously acknowledges where they came from, and where they're going. The songwriting is sharper, the dynamics are subtler, and the production is stunning.
For the recording, the band once again enlisted The Wordless Music Orchestra for support, and the collaboration has never sounded stronger. The unique combination of soul-stirring melodies, cinematic East-meets-West arrangements, and firm command of elusive emotional intangibles is what makes MONO so… well, so MONO.
Support in Manchester comes from Easter.
Roller Trio @ Soup Kitchen – Wednesday 5th December
Roller Trio's music is a fresh, visceral stew of conventional and experimental sounds that features stonking riffs, thrashy noise, evocative songs and electronic soundscapes. Incubated in mammoth improvisation sessions and honed in local gigs, their music is delivered with a captivating swagger and greedy energy that is utterly beguiling and packs a hook-laden punch.
Influenced by a wide range of music from Tim Berne, Chris Potter and Anthony Braxton to Queens of the Stone Age, Soundgarden, Slum Village, J Dilla and Flying Lotus as well as the vibrant Leeds scene they also name check contemporary bands such as Heernt, Trio VD, Animals as Leaders and Siriusmo.
In September, Roller Trio were nominated for the 2012 Mercury Prize, alongside Michael Kiwanuka, Lianne La Havas, Alt-J and Field Music.
Boris @ Islington Mill – Wednesday 5th December
Boris formed in the early 1990s as a four-piece just-for-fun endeavor with the sonic template of influences like Melvins and Earth. By the time of its 1996 debut as a trioAbsolutego (later released in the US via Southern Lord), Boris had already hit its stride in creating unique ground-rattling heavy, melodic music.
The group, bassist/vocalist Takeshi, guitarist/vocalist Wata and drummer/vocalist Atsuo went on to release nearly 20 studio albums, as well as numerous collaborative albums – including projects with Merzbow, Sunn0))), Ian Astbury and Michio Kurihara of Ghost (who also currently tours with the band as second guitarist and frequently guests on albums) – EPs and singles on various labels throughout the world.
Don't miss this chance to behold of the most exciting, invigorating, challenging rock bands on the planet!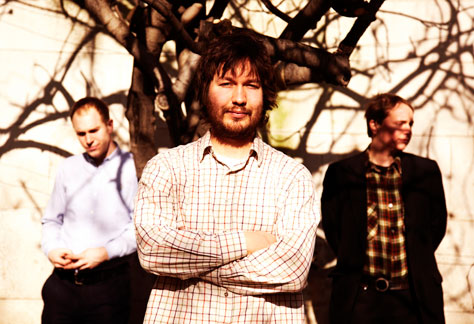 The Wave Pictures @ Night & Day Cafe – Friday 7th December
The Wave Pictures are David Tattersall, Franic Rozycki and Jonny 'Huddersfield' Helm. In 1998 Franic and David lived in a village called Wymeswold where they started playing music together, with Hugh J Noble on drums. The band was called Blind Summit. When Hugh decided he didn't want to play drums he went to Exeter to study philosophy instead. The band changed its name to The Wave Pictures. Hugh was replaced by several drummers, until Jonny 'Huddersfield' Helm became the permanent replacement.
For a few years The Wave Pictures have played sporadically in the UK, France and New York. During this time highlights have included playing at the Mofo Festival in Paris at the invitation of friends Herman Dune, and playing shows with Herman Dune and The Jeffrey Lewis Band. David also sang The Wave Pictures song Dust Off Your Heart with Herman Dune on a radio session for the great John Peel. The Wave Pictures have also served as backing band and co-songwriters for John Darnielle of The Mountain Goats, the results featuring on a seven-inch single released by 4AD records.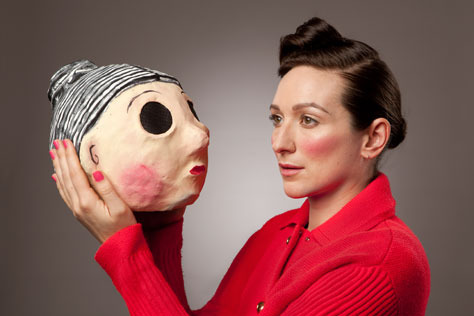 My Brightest Diamond @ Islington Mill – Monday 10th December
As impressive as her list of recent collaborators, Shara Worden's voice and arresting live performances have left audiences thunderstruck from the Sydney Opera House to Lincoln Center to the House of Blues. She's performed under the experimental-pop moniker My Brightest Diamond for the last seven years, and counts Bryce Dressner (The National), The Decemberists, Bon Iver, David Byrne and Laurie Anderson among friends and fans. They are just a few of the many who've fallen in love with Worden's mystical voice and mythic storytelling.
Having recently moved to urban Detroit, planted a garden and given birth to a son, Worden's latest offering, All Things Will Unwind draws inspiration from the motor city itself. More folk inspired than much of her recent work the new album addresses the painful juxtaposition of life and death, class and race, art and politics—as heard through the mesmerizing lullaby of a new mother.